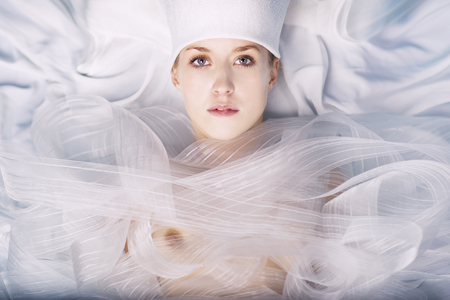 Haberler
Haberler: 5.12.2016
Sayı: 9970
UFSD 5. ULUSLARARASI FOTOĞRAF YARIŞMASI SONUÇLANDI
Uluslararası fotoğraf Sanatı Derneği UFSD tarafından düzenlenen 5. Uluslararası Fotoğraf yarışmasının sonuçları belli oldu.
60 farklı ülkeden 954 kişinin 3622 fotoğrafla katıldığı yarışmanın jir üyeliğini Özlem Gün BİNGÖL, Ufuk İŞLEKER, Adem AĞUŞ, Turan SEZER ve Cafer GÜRSEL YAMAN yaptı. Halil Übrahim TUTAK is yarışmada TFSF temsicisi olrak görev aldı.
Katılan, ödül alan ve fotoğrafları sergi için seçilen herkesi tebrik ediyoruz.
RESULTS OF 5th UFSD INTERNATIONAL PHOTOGRAPHY COMPETITION
954 Author with 3622 photographs from 60 different countries are participated to 5th UFSD International Photography Competition. Jury members were Özlem GÜN BİNGÖL, Ufuk İŞLEKER, Adem AĞUŞ, Turan SEZER, Cafer Gürsel YAMAN. Mr. halil İbrahim TUTAK joined to selction as represantative of Turkish Art Photography Federation.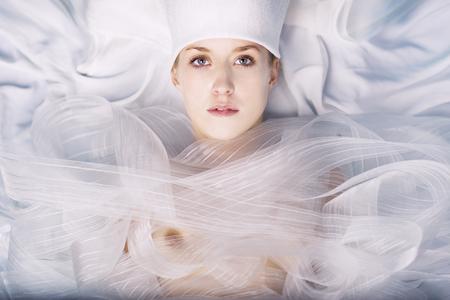 FIAP ALTIN MADALYA / FIAP GOLD MEDAL
Jozef DANYI - Çek Cumhuriyeti / Chezc Republic
FIAP GÜMÜŞ MADALYA / FIAP SILVER MEDAL
Szabolcs HAMOR - Macaristan / Hungary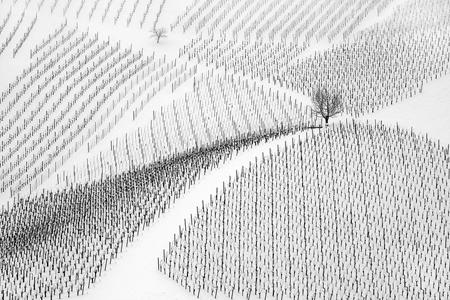 FIAP BRONZ MADALYA / FIAP BRONZE MEDAL
Boris GODNIC - Slovenya / Slovenia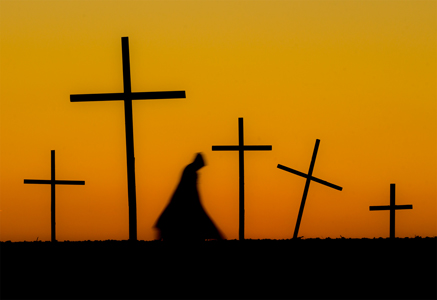 GPU ALTIN MADALYA / GPU GOLD MEDAL
İsmail BÜYÜKŞİMŞEK - Türkiye / Turkey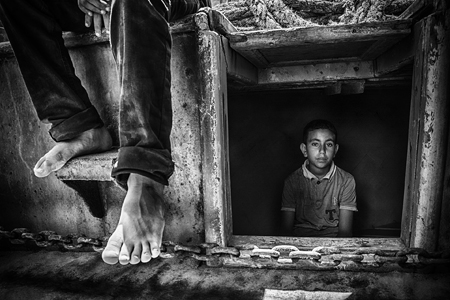 GPU GÜMÜŞ MADALYA / GPU SILVER MEDAL
Shady ESSAM - Mısır / Egypt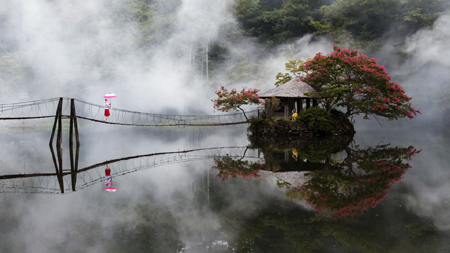 GPU BRONZ MADALYA / GPU BRONZE MEDAL
Jonh Hi SUH - Güney Kore / Republic Of Korea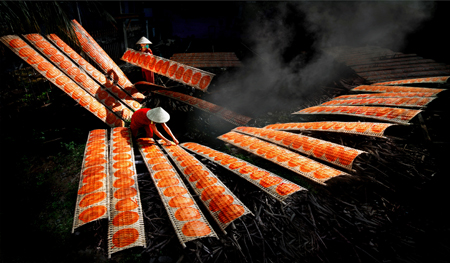 IAAP ALTIN MADALYA / IAAP GOLD MEDAL
Le Huu NGHIA - Vietnam / Viet Nam
IAAP GÜMÜŞ MADALYA / IAAP SILVER MEDAL
Hua ZHAO - Çin / China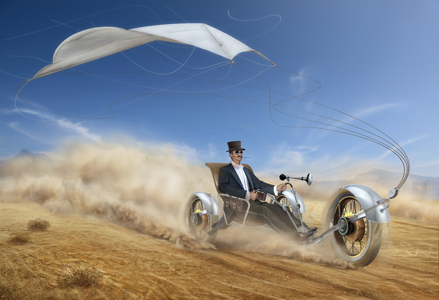 IAAP BRONZ MADALYA / IAAP BRONZE MEDAL
Mikhail BONDAR - Ukrayna / Ukraine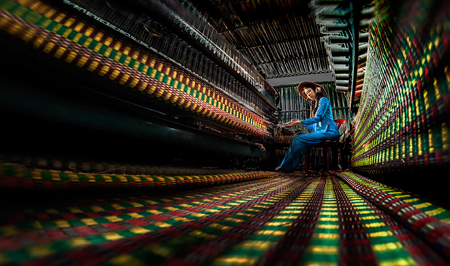 SİLLE SANAT SARAYI ALTIN MADALYA / SİLLE SANAT SARAYI GOLD MEDAL
Thanh HUNG - Vietnam / Viet Nam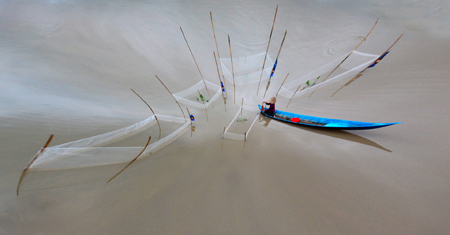 SİLLE SANAT SARAYI GÜMÜŞ MADALYA / SİLLE SANAT SARAYI SILVER MEDAL
Thi Kim CUONG - Vietnam / Viet Nam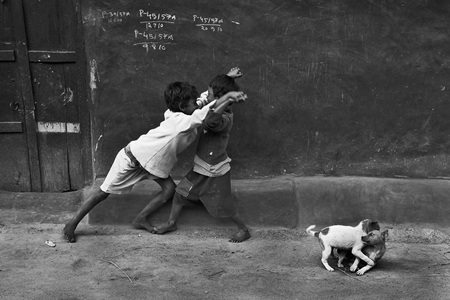 SİLLE SANAT SARAYI BRONZ MADALYA / SİLLE SANAT SARAYI BRONZE MEDAL
Prabir CHAKRABORTY - Hindistan / India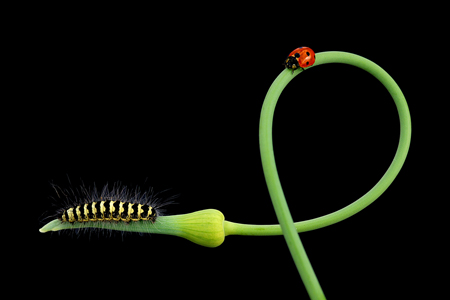 ICS MADALYA / ICS MEDAL
Tayfun ÇİFTÇİ - Türkiye / Turkey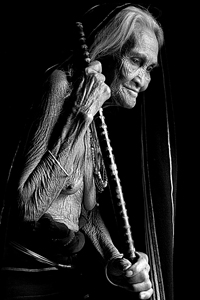 ICS MADALYA / ICS MEDAL
Tran Quang HONG - Vietnam / Viet Nam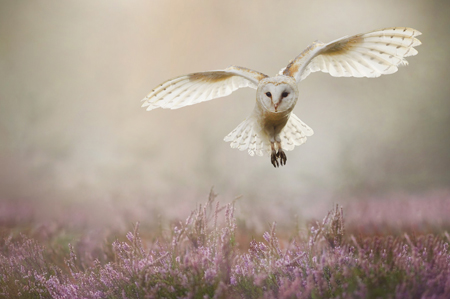 ICS MADALYA / ICS MEDAL
Kevin PLOVIE - Belçika / Belgium
MANSİYONLAR / MENTIONS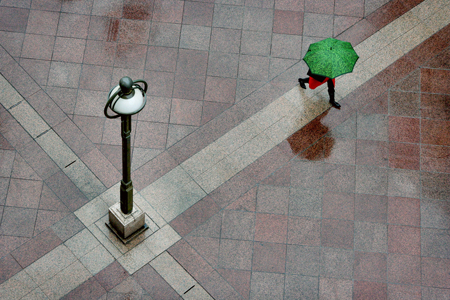 FIAP MANSİYON / FIAP MENTION
Alexandar TOMULIC - Hırvatistan / Croaita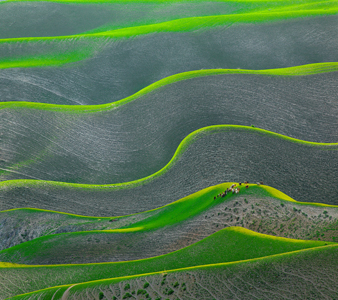 FIAP MANSİYON / FIAP MENTION
Hua ZHAO - Çin / China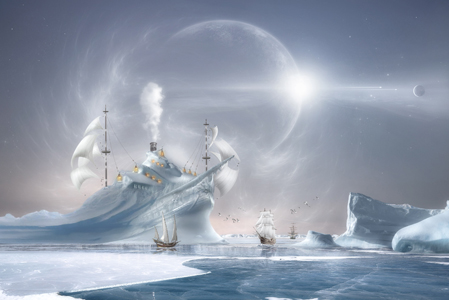 FIAP MANSİYON / FIAP MENTION
Mikhail BONDAR - Ukrayna / Ukraine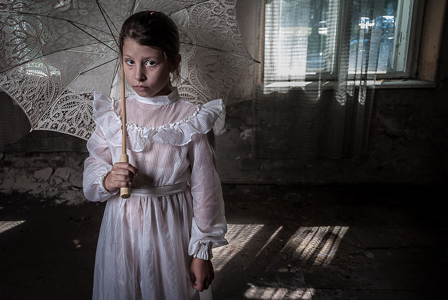 FIAP MANSİYON / FIAP MENTION
Piotr SYGNAROWICZ - Polonya / Poland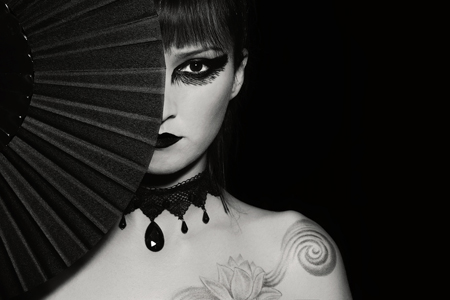 FIAP MANSİYON / FIAP MENTION
Semra HALİPOĞLU - Türkiye / Turkey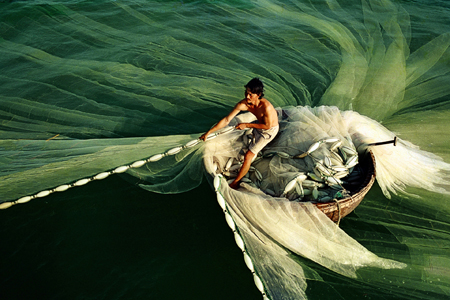 FIAP MANSİYON / FIAP MENTION
Truong Huu HUNG - Vietnam / Viet Nam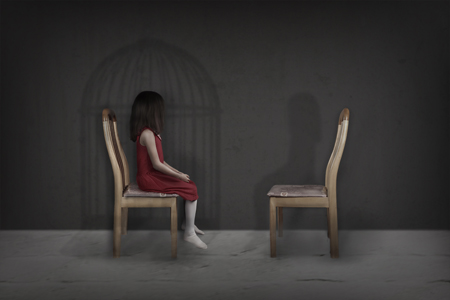 GPU MANSİYON / GPU MENTION
Aljufaili HANINA - Umman / Oman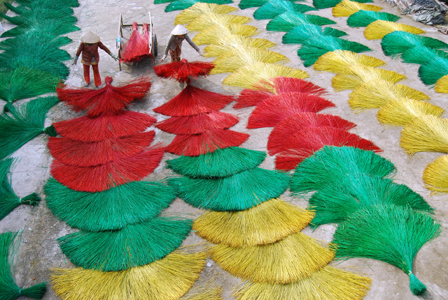 GPU MANSİYON / GPU MENTION
Duong ANH - Vietnam / Viet Nam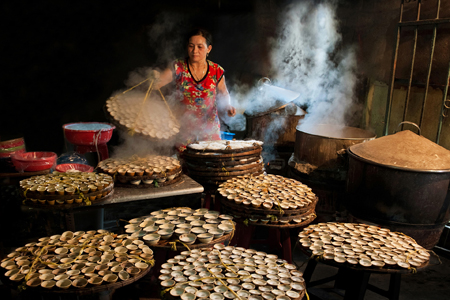 GPU MANSİYON / GPU MENTION
Le Chau DAO - Vietnam / Viet Nam
GPU MANSİYON / GPU MENTION
Mustafa ERCAN - Türkiye / Turkey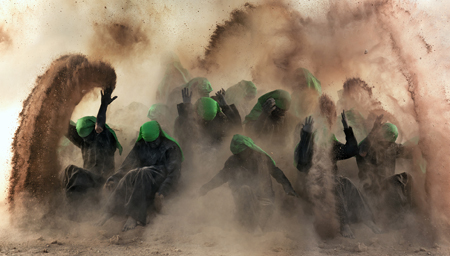 GPU MANSİYON / GPU MENTION
Seyed Ali MIREMADI - İran / Iran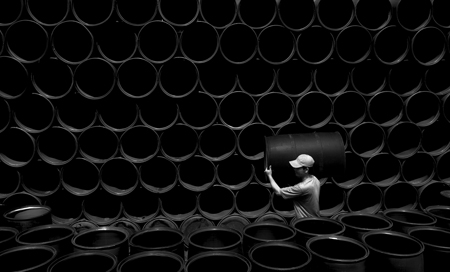 GPU MANSİYON / GPU MENTION
Xvan Han NGUYEN - Vietnam / Viet Nam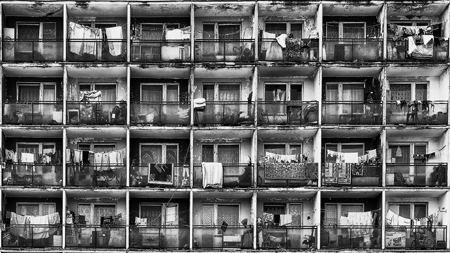 IAAP MANSİYON / IAAP MENTION
Andrej BELOVEZCIK - Slovakya - Slovakia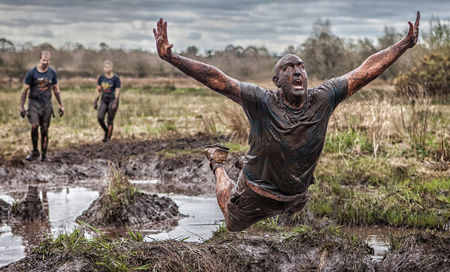 IAAP MANSİYON / IAAP MENTION
Keith ELGİN - İngiltere / UK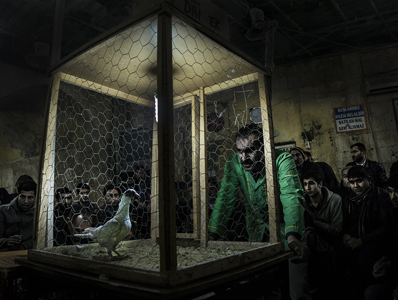 IAAP MANSİYON / IAAP MENTION
Levent RASTGELDİ - Türkiye / Turkey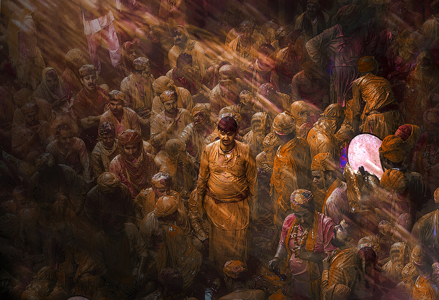 IAAP MANSİYON / IAAP MENTION
Rinki SARKAR - Hindistan / India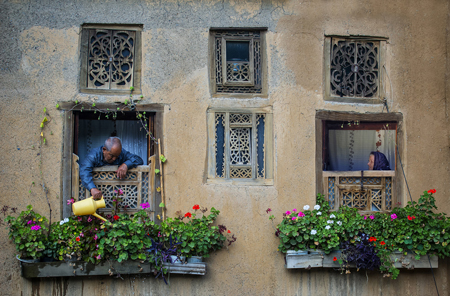 IAAP MANSİYON / IAAP MENTION
Seyed Ehsan MORTAZAVI - İran / Iran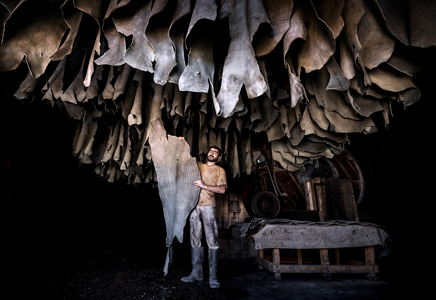 IAAP MANSİYON / IAAP MENTION
Zerrin TAŞYÜREK - Türkiye / Turkey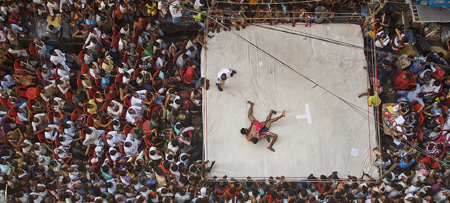 ICS MANSİYON / ICS MENTION
Anupam Roy CHOWDHURY - Hindistan / India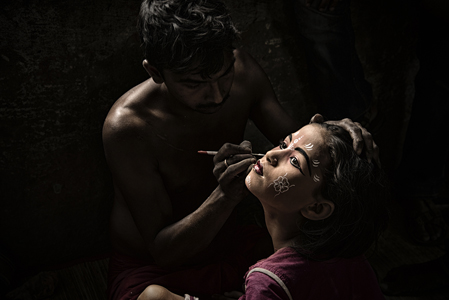 ICS MANSİYON / ICS MENTION
Biswajit MALLICK - Hindistan / India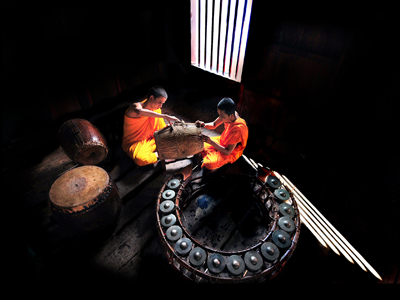 ICS MANSİYON / ICS MENTION
Duong Van NHI - Vietnam / Viet Nam
SİLLE SANAT SARAYI MANSİYON / SİLLE SANAT SARAYI MENTION
Emre BOSTANOĞLU - Türkiye / Turkey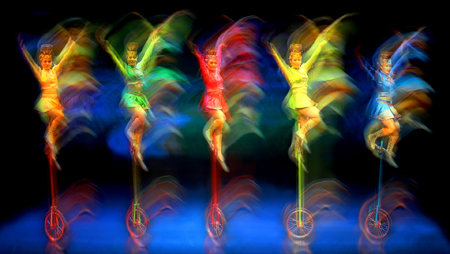 SİLLE SANAT SARAYI MANSİYON / SİLLE SANAT SARAYI MENTION
Henry RAJAKARUNA - Sri Lanka / Sri Lanka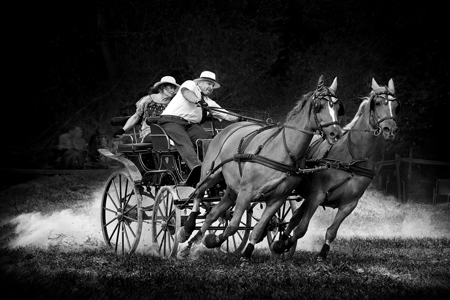 SİLLE SANAT SARAYI MANSİYON / SİLLE SANAT SARAYI MENTION
Imre KISS - Macaristan / Hungary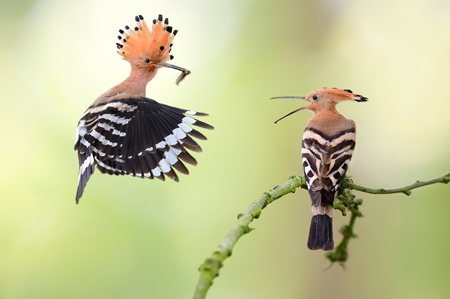 SİLLE SANAT SARAYI MANSİYON / SİLLE SANAT SARAYI MENTION
Kevin PLOVIE - Belçika / Belgium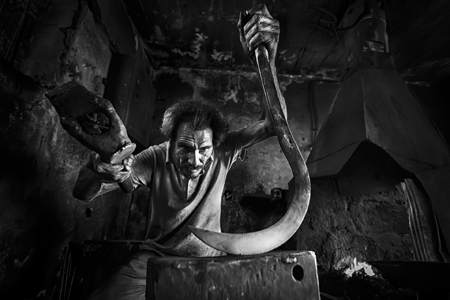 SİLLE SANAT SARAYI MANSİYON / SİLLE SANAT SARAYI MENTION
Mine ERTUĞRUL - Türkiye / Turkey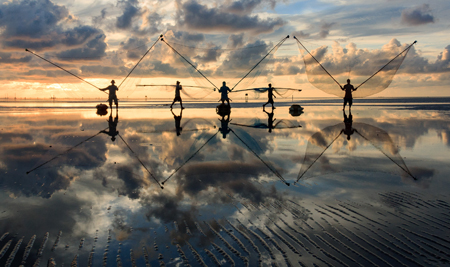 SİLLE SANAT SARAYI MANSİYON / SİLLE SANAT SARAYI MENTION
Minh khoa VANG - Vietnam / Viet Nam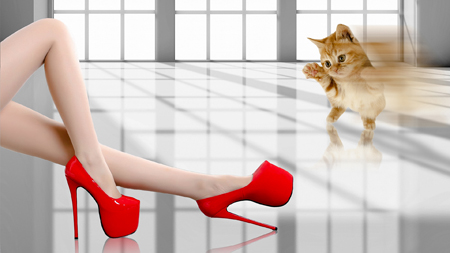 UFSD MANSİYON / UFSD MENTION
Saikat MAITY - Hindistan / India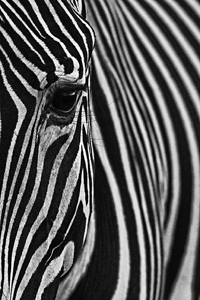 UFSD MANSİYON / UFSD MENTION
Sounak BANERJEE - Hindistan / India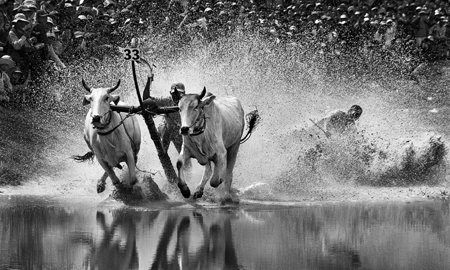 UFSD MANSİYON / UFSD MENTION
The Duy TU - Vietnam / Viet Nam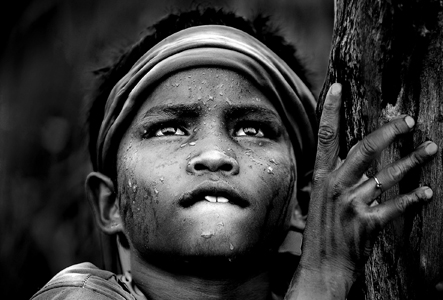 UFSD MANSİYON / UFSD MENTION
Tien Ho ANH - Vietnam / Viet Nam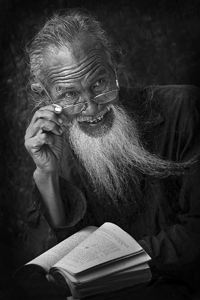 UFSD MANSİYON / UFSD MENTION
Tran Dınh THUONG - Vietnam / Viet Nam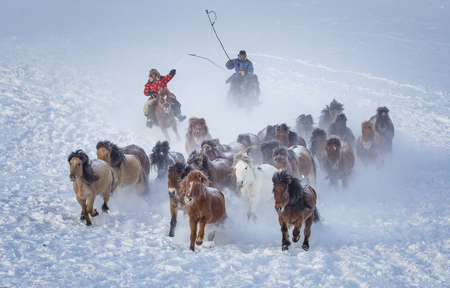 UFSD MANSİYON / UFSD MENTION
Yongan GAN - Çin / China
ÖZEL ÖDÜLLER / SPECIAL AWARDS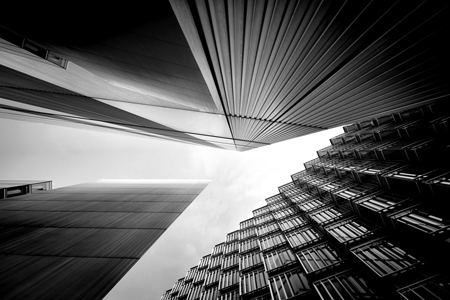 UFSD EN İYİ MİMARİ FOTOĞRAF ÖZEL ÖDÜLÜ / UFSD BEST ARCHİTECTURE PHOTOGRAPHY AWARD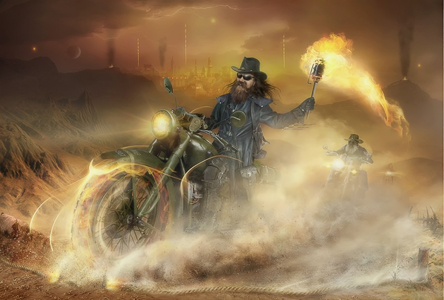 UFSD EN İYİ DENEYSEL FOTOĞRAF ÖZEL ÖDÜLÜ / UFSD BEST CREATIVE PHOTOGRAPHY AWARD
Mikhail BORDAR - Ukrayna / Ukraine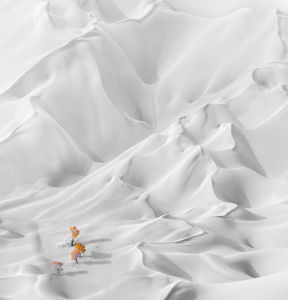 UFSD EN İYİ MANZARA FOTOĞRAF ÖZEL ÖDÜLÜ / UFSD BEST LANDSCAPE PHOTOGRAPHY AWARD
Hua ZHAO Çin / China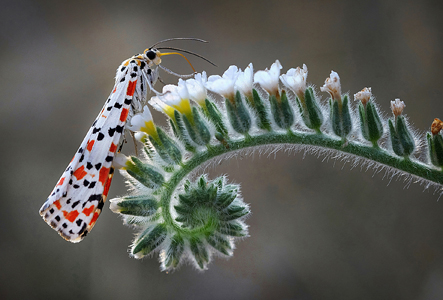 UFSD EN İYİ MAKRO FOTOĞRAF ÖZEL ÖDÜLÜ / UFSD BEST MACRO PHOTOGRAPHY AWARD
Akın ACAR - Türkiye / Turkey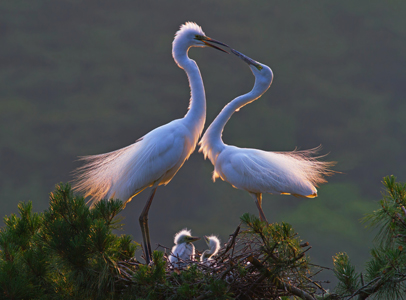 UFSD EN İYİ DOAĞ FOTOĞRAF ÖZEL ÖDÜLÜ / UFSD BEST NATURE PHOTOGRAPHY AWARD
I Love You
Sang Dong LEE - Güney Kore / Republic Of Korea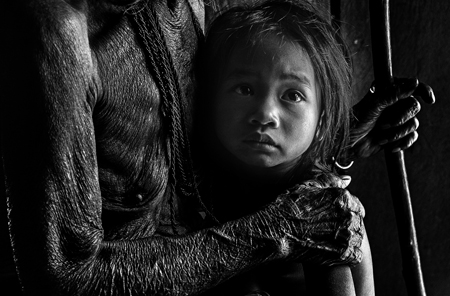 UFSD EN İYİ PORTRE FOTOĞRAF ÖZEL ÖDÜLÜ / UFSD BEST PORTRAIT PHOTOGRAPHY AWARD
Nguyen Quoc HUY - Vietnam / Viet NAM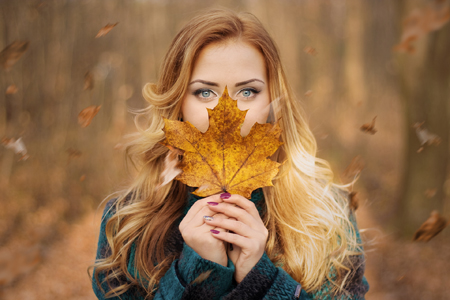 UFSD JÜRİ ÖZEL ÖDÜLÜ / UFSD JURY MEMBERS SPECIAL AWARD
Goran KOJADINOVIC - Sırbistan / Serbia
UFSD ÖZEL ÖDÜLÜ / UFSD SPECIAL AWARD
Abbas MAJDI - İran / Iran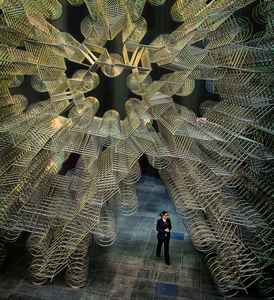 MERSİN OLBA FOTOĞRAF DERNEĞİ ÖZEL ÖDÜLÜ / MERSİN OLBA PHOTOGRAPHY ASSOCIATION SPECIAL AWARD
Alexandra MCORIST - İngiltere / UK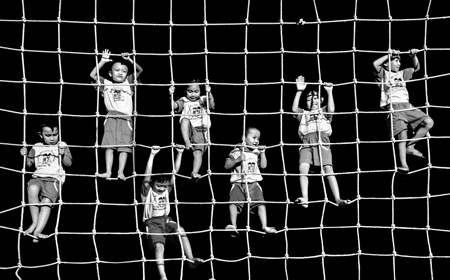 TFSF ÖZEL ÖDÜLÜ / PAFT SPECIAL AWARD
Tran Van TUY - Vietnam / Viet Nam
SERGİLEMELER / ACCEPTANCES
Sergilemeler / Acceptances
Adı Soyadı / Name Surname Fotoğraf Adı / Photo Name Ülke / Country
1- Abbas BAGHERIAN Shadows and assad İran/Iran
2- Abbas MAJDI Mystical dance sama İran/Iran
3- Abdulkadir KARATAŞ Hasret Türkiye/Turkey
4- Abdullah Mohammed OTHMAN Calm woman Yemen/Yemen
5- Abdullah Mohammed OTHMAN Tradition Yemen/Yemen
6- Abhijit SARKAR Enigma Hindistan/India
7- Abhishek BANERJEE Look for need Hindistan/India
8- Abhishek NANDY Agathas World Hindistan/India
9- Abhishek NANDY Jump Hindistan/India
10- Afshin AZARIAN Nation fingers İran/Iran
11- Afshin AZARIAN They learn İran/Iran
12- Afshin MIRZAIE Nasl İran/Iran
13- Ahmet ÇETİNTAŞ Back street Türkiye/Turkey
14- Ahmet HUKIC Butterfly 03 Bosna Hersek/Bosnia Herzegovina
15- Ahmet Zeki OKUR Muslim Türkiye/Turkey
16- Akın ACAR Tree fearless Türkiye/Turkey
17- Alessandro BALLINI Brooklyn Bridge_2 İtalya/Italy
18- Alessandro BALLINI Cosplayers İtalya/Italy
19- Alessandro BALLINI Witch of the wood İtalya/Italy
20- Alessandro ZAFFONATO Farmer and sheeps İtalya/Italy
21- Alireza RASTEGAR Girl on the farm 1 İran/Iran
22- Alireza RASTEGAR Milky way in desert İran/Iran
23- Almaha Sulaiman Alm. ALNADABI We are family Umman/Oman
24- Alriyami KHALİFA Hope Umman/Oman
25- Amir Hossein KAMALI Handycraft İran/Iran
26- Amir Hossein KAMALI Winner İran/Iran
27- Ammar ALAMIR Holy Makkah Suudi Arabistan/Saudi Arabia
28- Andris APSENIEKS Element Letonya/Latvia
29- Anton Petrus Baikal sunset Ukrayna/Ukraine
30- Anup PAUL Exhausted Hindistan/India
31- Anup PAUL Tanayna Hindistan/India
32- Apurba Kumar DAS Towards market Hindistan/India
33- Aria AREF Back to the cottage İran/Iran
34- Aria AREF Lights in old henna workshop İran/Iran
35- Arif MİLETLİ Mor Yakup Türkiye/Turkey
36- Arif MİLETLİ Tavukçu Türkiye/Turkey
37- Arnab DEBNATH Escape plan Hindistan/India
38- Arnab DEBNATH The vanishing tree Hindistan/India
39- Arup GHOSH Way to salvation Hindistan/India
40- Ashane MARASINGHE Ancient Sri Lanka/Sri Lanka
41- Atanas DONEV Life goes Bulgaristan/Bulgaria
42- Avishek DAS Struggle for food Hindistan/India
43- Aytül AKBAŞ Rüya Türkiye/Turkey
44- Aytül AKBAŞ Son Türkiye/Turkey
45- Aytül PİRCİ Red flower yellow butterfly Türkiye/Turkey
46- Babak MEHRAFSHAR Magician kit copy İran/Iran
47- Babak MEHRAFSHAR The black boy İran/Iran
48- Babu CHOWDHURY Jcr Puskar Hindistan/India
49- Bahar BORAZAN Sema Türkiye/Turkey
50- Bahareh BISHEH Have a mother İran/Iran
51- Banu CİHAN Kentsel ihtiyaçlar Türkiye/Turkey
52- Banu CİHAN Sherbet Türkiye/Turkey
53- Barış BARLAS New Yorker Türkiye/Turkey
54- Bayram AYHAN Aşk ile Türkiye/Turkey
55- Bayram AYHAN Kayısı pazarı Türkiye/Turkey
56- Bekir YEŞİLTAŞ Dua Türkiye/Turkey
57- Bente R. DYBESLAND Fathers care Norveç/Norway
58- Bhaskar SEHANABISH Welcome Hindistan/India
59- Bui Minh THUY Gigmu Cnguy N Vietnam/Viet Nam
60- Cafer GEZER Kelebek Türkiye/Turkey
61- Cem ÖZGÜL Snow 1 Türkiye/Turkey
62- Cengiz AKPINAR Face Türkiye/Turkey
63- Cengiz AKPINAR Kırk yıl Türkiye/Turkey
64- Cengiz ÇIRPAN Atlı kızak Türkiye/Turkey
65- Cengiz ÇIRPAN Bursa yamaç evleri Türkiye/Turkey
66- Cezary DUBIEL Architects dream Polonya/Poland
67- Cezary DUBIEL Spiral no2 Polonya/Poland
68- Chandan Kanti GHOSE The dancers Hindistan/India
69- Chandan Kumar MUKHERJEE I am finish Hindistan/India
70- Chandan Kumar MUKHERJEE Haloed outside hollowed inside Hindistan/India
71- Chandan Kumar MUKHERJEE View through broken glass Hindistan/India
72- Chen CHANGRONG Crafts man Çin/China
73- Chengle ZHENG Fishing Çin/China
74- Chul Soo KIM Autumn Güney Kore/Republic of Korea
75- Çağrı İŞBİLİR İsimsiz 2 Türkiye/Turkey
76- Çağrı İŞBİLİR Sahil Türkiye/Turkey
77- Dang Quang WINH Cuoc song mien bien Vietnam/Viet Nam
78- Dang Quang WINH Hoa Nuoc Vietnam/Viet Nam
79- Dang Quang WINH Hoa thep Vietnam/Viet Nam
80- David MANAKYAN Creation Rusya/Russia
81- David MANAKYAN Melody Rusya/Russia
82- David MEREDITH Sorrow Birleşik Krallık/United Kingdom
83- Dejan STOJANOVIC Maestro Karadağ/Montenegro
84- Derviş ÖZCAN Selam Türkiye/Turkey
85- Dınh Cong TAM Gıulua Vietnam/Viet Nam
86- Dıno Nath MONDAL Holifaces Hindistan/India
87- Dipak RAY Two windows Hindistan/India
88- Dmytro PETRYNA Girl with green earings Ukrayna/Ukraine
89- Domange FERNAND Cygne melomane Fransa/France
90- Duong Anh NHUT Vu dıeu tren bien Vietnam/Viet Nam
91- Duong Quoc NHA Danh luoı ton Vietnam/Viet Nam
92- Dusan Gorast MISKA Venice carnaval_0508 Slovenya/Slovenia
93- Elif ÇAKICI Göz Türkiye/Turkey
94- Elnaz ABEDI Forest angel İran/Iran
95- Elnaz ABEDI The death of a woman İran/Iran
96- Emre BOSTANOĞLU Yorgancı Türkiye/Turkey
97- Ender BAYINDIR Pekmez kaynatma Türkiye/Turkey
98- Engin KARCI Kelebek2 Türkiye/Turkey
99- Erdal TÜRKOĞLU Ali Aslan Türkiye/Turkey
100- Erdinç ÇAVDAROĞLU Aşura Türkiye/Turkey
101- Erdoğan PURÇLUTEPE IMG_2305 Türkiye/Turkey
102- Erdoğan PURÇLUTEPE IMG_6445 Türkiye/Turkey
103- Erman KIRANKAYA Karlar altında kukumav Türkiye/Turkey
104- Erol EVGİN Berber Türkiye/Turkey
105- Esengül YAVUZ Esen 1 Türkiye/Turkey
106- Eunhyung CHO Lovely soup kitchen Güney Kore/Republic of Korea
107- Evrim SÖNMEZ Vatikan Türkiye/Turkey
108- F. Dilek UYAR 2_2fdyu Türkiye/Turkey
109- F. Dilek UYAR 2_3fdyu Türkiye/Turkey
110- Fatih Muhammet TOPAL Fatih 2 Türkiye/Turkey
111- Ferhat KESKİN Sohbet Türkiye/Turkey
112- Feyyaz ÇETİNEL 3 Türkiye/Turkey
113- Fırat KIZTANRI Sürü Türkiye/Turkey
114- Francois JORGE Filets Fransa/France
115- George BALADAKIS News 1 Yunanistan/Greece
116- Georges FRANCES Lea mouche polychrome Fransa/France
117- Gholamhosein SHOKRANİMOGHADAM - Goda path İran/Iran
118- Gopal BHATTACHARJEE Fantasy woman Hindistan/India
119- Grigore ROIBU Light and shadow Romanya/Romania
120- Gyunghwa LEE Road Güney Kore/Republic of Korea
121- Hakan ÖZDEMİR Alınteri Türkiye/Turkey
122- Hamid Reza HELALI Frame İran/Iran
123- Hamid Reza HELALI Line İran/Iran
124- Hamid Reza HELALI Oldermen İran/Iran
125- Harsha Maduranga JAYASEKARA Forgiveness Sri Lanka/Sri Lanka
126- Hengki LEE Concord Endonezya/Indonesia
127- Hengki LEE Prelude to the dream Endonezya/Indonesia
128- Hengki LEE Reflection Endonezya/Indonesia
129- Hulki MURADİ Balık çiftliği Türkiye/Turkey
130- Hung Hoa LU Village chupah festival Vietnam/Viet Nam
131- Hung Nguyen CANH Soul hometown Vietnam/Viet Nam
132- Hung Nguyen CANH Summer afternoon Vietnam/Viet Nam
133- Hung Nguyen CANH Summer day Vietnam/Viet Nam
134- Hung Nguyen CANH Sunny morning Vietnam/Viet Nam
135- Hussain ALABDULLATIF Go ahead to the future Suudi Arabistan/Saudi Arabia
136- Hussain ALABDULLATIF Read Suudi Arabistan/Saudi Arabia
137- Huynh Thanh HUNG Cham chi Vietnam/Viet Nam
138- Huynh Thanh HUNG Net dep Tay Bac Vietnam/Viet Nam
139- Iannis SKOTİNİOTİS Agonizing effort Yunanistan/Greece
140- İbrahim AKIŞ Fisher Türkiye/Turkey
141- İbrahim AKIŞ Game Türkiye/Turkey
142- İbrahim ASLAN Çocukluk Türkiye/Turkey
143- İlknur ATLI Hamal Türkiye/Turkey
144- İnci ÇELİK Balıkçı adam Türkiye/Turkey
145- Ingrid MAES Traffic Belçika/Belgium
146- İsa EBRAHIM Panna mian Bahreyn/Bahrain
147- İsa EBRAHIM Sado varanasi Bahreyn/Bahrain
148- İsmail KARA Sürü Türkiye/Turkey
149- Javad HASSANPOUR Bazaar İran/Iran
150- Jayanta CHOWDHURY Camel fair 2 Hindistan/India
151- Jayanta CHOWDHURY Moıchara Hindistan/India
152- Jayanta CHOWDHURY Run Hindistan/India
153- Jianjian CHENG Beach comb Çin/China
154- Jianjian CHENG Fishing Çin/China
155- Jianjian CHENG Seine Çin/China
156- Jianxin ZHU Spirit of desert Çin/China
157- John BELL Controlled Birleşik Krallık/United Kingdom
158- John BELL Falling Birleşik Krallık/United Kingdom
159- Jonas D. MADSEN Ghost bride Danimarka/Denmark
160- Jong Hi SUH Water fog Güney Kore/Republic of Korea
161- Kalyan BHATTACHARYYA Conversation Hindistan/India
162- Kanchana DASANAYAKA Hungry chiks Sri Lanka/Sri Lanka
163- Karin ROSKER Different Slovenya/Slovenia
164- Kemal ÜLKÜ Alınteri Türkiye/Turkey
165- Kenan KAHRAMAN Barış kuşu Türkiye/Turkey
166- Kenan KAHRAMAN Emek hüzmeleri Türkiye/Turkey
167- Kevin MURPHY Blue tit upside down İrlanda/Ireland
168- Kevin MURPHY Goldfinches fighting İrlanda/Ireland
169- Kevin PLOVIE Barn owls BelçikaBelgium
170- Kevin PLOVIE Focus Belçika/Belgium
171- Kushan Vimukthi True maturidy Sri Lanka/Sri Lanka
172- Kweonyeol OH Korean traditional dance Güney Kore/Republic of Korea
173- Laki KRİSZTİNA Family ties Macaristan/Hungary
174- Laki KRİSZTİNA Old lady Macaristan/Hungary
175- Le Chau DAO Look at Vietnam/Viet Nam
176- Le Chau DAO Tham luoi Vietnam/Viet Nam
177- Leong CHEEVAI In end Malezya/Malaysia
178- Leong CHEEVAI Wet Malezya/Malaysia
179- Longxing MENG Sea farming Çin/China
180- Lukasz GURDAK Morskie oko Polonya/Poland
181- Lukasz GURDAK Halls playing field Polonya/Poland
182- Mahboubeh Karimi ALAVİJE Appeal İran/Iran
183- Mahdi ZABOLABBASI India man İran/Iran
184- Manish KACHHAWAHA Race for life Hindistan/India
185- Manujith KATUGAMPOLA Happiness is a choice Sri Lanka/Sri Lanka
186- Marek GUBALA First born Polonya/Poland
187- Marwa ALHABSI Features framed Umman/Oman
188- Mehdi MOKHTARI Dream İran/Iran
189- Mehdi MOKHTARI Fateme İran/Iran
190- Mehdi MOKHTARI Khosh ahang İran/Iran
191- Mehdi RAHMANI Hands İran/Iran
192- Mehmet ASLAN DSC_2091 Türkiye/Turkey
193- Mehmet DEĞİRMENCİOĞLU Bardak çekme Türkiye/Turkey
194- Mi Gyeong KIM Great plaints Güney Kore/Republic of Korea
195- Miguel CABEZAS Waiting for the last wave İspanya/Spain
196- Mikhail BONDAR Attachment to the sea 22 Ukrayna/Ukraine
197- Mine ERTUĞRUL Uçarcasına Türkiye/Turkey
198- Mohammad Ali MATAEI Play boy İran/Iran
199- Mohammad Reza MASOUMI Shakaran İran/Iran
200- Montini GIULIO India 2018-8 İtalya/Italy
201- Murat BERKYÜREK Fisher women Türkiye/Turkey
202- Murat BERKYÜREK Fly Türkiye/Turkey
203- Murat BERKYÜREK Love Türkiye/Turkey
204- Mustafa Celal KILIÇMAN Grafik ve hareket Türkiye/Turkey
205- Mustafa ERCAN Three butterflies Türkiye/Turkey
206- Mustafa EVİRGEN Anarchie Kıbrıs/Cyprus
207- Mustafa EVİRGEN Rituel Kıbrıs/Cyprus
208- Mustafa KARAASLAN London night Türkiye/Turkey
209- Mustafa KILIÇ Sürü Türkiye/Turkey
210- Mustafa KOCAKOÇ Ambarlar Türkiye/Turkey
211- Mustafa ÖZTEMİZ Kaçış Türkiye/Turkey
212- Mustafa VAROL Buz Türkiye/Turkey
213- Nguyen Duc TOAN Nghe lam huong Vietnam/Viet Nam
214- Nguyen Linh Vinh QUOC Hıghlands festival Vietnam/Viet Nam
215- Nguyen Tranh HAI San moi 3 Vietnam/Viet Nam
216- Nguyen Tranh HAI Su co Vietnam/Viet Nam
217- Nguyen Vu PHUOC Childhood time 12 Vietnam/Viet Nam
218- Nicolai GODVİN Last minute Danimarka/Denmark
219- Nicolai GODVİN Piano man Danimarka/Denmark
220- Nikos KIKAKIS Sto xorio tou papou 2 Yunanistan/Greece
221- Nilgün ERMAN Valiz Türkiye/Turkey
222- Nils-Erik JERLEMAR Umbrella among tables No2 İsveç/Sweden
223- Nina KORIAKINA Ton soyer and heck finn Rusya/Russia
224- Olga KUKUSH Transition Ukrayna/Ukraine
225- Olga KUZNYETSOVA Aviator Ukrayna/Ukraine
226- Ömer ŞAHİN Barışa haykırış Türkiye/Turkey
227- Özcan ASLAN Base Torres Türkiye/Turkey
228- Özcan ASLAN Özgür Atlar Türkiye/Turkey
229- Özkan BİLGİN Çoban çayı Türkiye/Turkey
230- Pantelis KRANOS Embrace Kıbrıs/Cyprus
231- Paul FLYNN Mudbath İrlanda/Ireland
232- Paulo GUERRA Bailloni Brezilya/Brazil
233- Paulo GUERRA Bico verde Brezilya/Brazil
234- Paulo GUERRA Galito Brezilya/Brazil
235- Pham Van HANH Pkoi coi Vietnam/Viet Nam
236- Pierfrancesco BARONI Bhoemien İtalya/Italy
237- Pijus Kr DUTTA An old man Hindistan/India
238- Prabir CHAKRABORTI Happy family Hindistan/India
239- Prabir CHAKRABORTI Next shinig star Hindistan/India
240- Pranab GHOSH Puskar Hindistan/India
241- Prasun Kumar DE Chicken sorter Hindistan/India
242- Pratib ACHARYA Flying colours Hindistan/India
243- Pratib ACHARYA Raging bulls Hindistan/India
244- Rabia BUDAK İlmek ilmek Türkiye/Turkey
245- Rajdeep BISWAS Pher 1 Hindistan/India
246- Ramiz AKSOY Namaz Türkiye/Turkey
247- Ramiz AKSOY Sisli Göreme Türkiye/Turkey
248- Ravindra RANASINGHE Bitter sweet life Sri Lanka/Sri Lanka
249- Ravindra RANASINGHE Great Expectations Sri Lanka/Sri Lanka
250- Ravindra RANASINGHE Guests for tea Sri Lanka/Sri Lanka
251- Rıtankar DAS Mong of Varanasi Hindistan/India
252- Rızal AMIR The bide Endonezya/Indonesia
253- Sadık CAN Rengarenk Türkiye/Turkey
254- Saeed ARABZADEH Lili İran/Iran
255- Sahar KARAMI In her mind İran/Iran
256- Salim ŞİMŞEK Green windows Türkiye/Turkey
257- Samuele BOLDRİN In the paddy İtalya/Italy
258- Sandeep Kumar THAKURTA Devation Hindistan/India
259- Santanu MUKHERJEE The sage Hindistan/India
260- Sarvesh JOSHI Desert holy Hindistan/India
261- Sayed Ali Dormiani BOZORG Evening aşura İran/Iran
262- Sayed Ali Dormiani BOZORG My hause İran/Iran
263- Sayed Ali Dormiani BOZORG Sorrow İran/Iran
264- Seçkin YENİCİ Yagligures Türkiye/Turkey
265- Serhat SARAYDAR Havada dans Türkiye/Turkey
266- Seyed Ali MIRAMADI Battle feild İran/Iran
267- Seyit KONYALI Oduncu Türkiye/Turkey
268- Sezin GÖKGÜN Parnassius Mnemosyne Türkiye/Turkey
269- Shady ESSAM Chilhood 2 Mısır/Egypt
270- Shady ESSAM Domino game Mısır/Egypt
271- Shady ESSAM Fisherman Mısır/Egypt
272- Shenghua YANG Silent Çin/China
273- Shin Woo RYU Transmission line Güney Kore/Republic of Korea
274- Shishir Kumar PANIGRAHI Hunting Hindistan/India
275- Simaz MARIO The ısolated hause İtalya/Italy
276- Simon KOVACIC Winter morming_b Slovenya/Slovenia
277- Soheil SHAHBAZI Delicious breakfast İran/Iran
278- Song Man KIM Gallop Güney Kore/Republic of Korea
279- Sounak BANERJEE Desert horizons Hindistan/India
280- Sourav BAGCHI Reflection Hindistan/India
281- Subir DATTA Grandpa Hindistan/India
282- Subrata ADHIKARY Youngest tutelar Hindistan/India
283- Sudip DUTTA Portrait of a boy Hindistan/India
284- Sudip SAHU Hope 2 Hindistan/India
285- Sudip SAHU Under the row Hindistan/India
286- Suk Jung KIM 1 Güney Kore/Republic of Korea
287- Szabolcs HAMOR Disagreement Macaristan/Hungary
288- Tacettin YÜKSEL Danger Türkiye/Turkey
289- Tacettin YÜKSEL Smoke and man Türkiye/Turkey
290- Tacettin YÜKSEL Şiddet Türkiye/Turkey
291- Tahir CEYLAN TC Tahir 3 Türkiye/Turkey
292- Taner ÇETİN Rastgele Türkiye/Turkey
293- Tapas Kumar PAUL Five men army Hindistan/India
294- Tapas Kumar PAUL Jute field Hindistan/India
295- Than NGUYEN Two old friend 11 Vietnam/Viet Nam
296- Tiina POIMIO Baby girl Finlandiya/Finland
297- Toan Pham THI Muu sınh mua lu Vietnam/Viet Nam
298- Toan Pham THI Se chi Vietnam/Viet Nam
299- Tomasz OKONIEWSKI Escape - Polonya/Poland
300- Tran Dınh THUONG Nh_ps_ngmı_nbı_n Vietnam/Viet Nam
301- Tran Quang HONG Chan dung lao ngok reo Vietnam/Viet Nam
302- Tran Quang HONG Prop Vietnam/Viet Nam
303- Tran Thi Thu DONG Trong lo tuong Vietnam/Viet Nam
304- Truong Huu HUNG Early morning Vietnam/Viet Nam
305- Truong Minh DIEN Early market Vietnam/Viet Nam
306- Truong Minh DIEN Hondat clay pot Vietnam/Viet Nam
307- Udit ROY İnnocents Hindistan/India
308- Vahid BABAEI Veil İran/Iran
309- Van Chung BUI In grotto Vietnam/Viet Nam
310- Van Chung BUI Sea bird 12 Vietnam/Viet Nam
311- Van Chung BUI Summer afternoon Vietnam/Viet Nam
312- Vinod CHAUHAN Chase Hindistan/India
313- Vinod CHAUHAN Get going Hindistan/India
314- Vinod CHAUHAN Hustler Hindistan/India
315- Weihua LIAO Play cards Çin/China
316- Weishong GAO Spring is coming Çin/China
317- Xiangrong ZHAO Terraced fields morning Çin/China
318- Xuan Han NGUYEN Fish drying Vietnam/Viet Nam
319- Yamuni Rashmika PERERA Life jump Sri Lanka/Sri Lanka
320- Yamuni Rashmika PERERA Past tradition Sri Lanka/Sri Lanka
321- Yasemin ATASOY White Türkiye/Turkey
322- Yasin ERGENE Narin Türkiye/Turkey
323- Yong Hak YOON Late Autumn Güney Kore/Republic of Korea
324- Yong Hak YOON Sun Rise Güney Kore/Republic of Korea
325- Yongan GAN Sunset love Çin/China
326- Young Chan HYUN Going to farm Güney Kore/Republic of Korea
327- Yuliy VASILEV Transitions Bulgaristan/Bulgaria
328- Yuliy VASILEV Vertical reality Bulgaristan/Bulgaria
329- Yusuf DÜNDAR Temizlikçiler Türkiye/Turkey
330- Yüksel AÇIKGÖZ net Türkiye/ Turkey
331- Zakareya AL-DHAHLİ Master Yemen/Yemen
332- Zakareya AL-DHAHLİ Meditation Yemen/Yemen
333- Zerrin TAŞYÜREK Turuncu Türkiye/Turkey
334- Zerrin TAVŞAN Renkli koşu Türkiye/Turkey
335- Zhecho PLANINSKI Mirrored Bulgaristan/Bulgaria
336- Zhecho PLANINSKI Mummers 3 Bulgaristan/Bulgaria
337- Zoltan Mettor NEMES Carmina burana Macaristan/Hungary
338- Zoltan Mettor NEMES Nascent Macaristan/Hungary
339- Zoran TOLDİ John Slovakya/ Slovakia